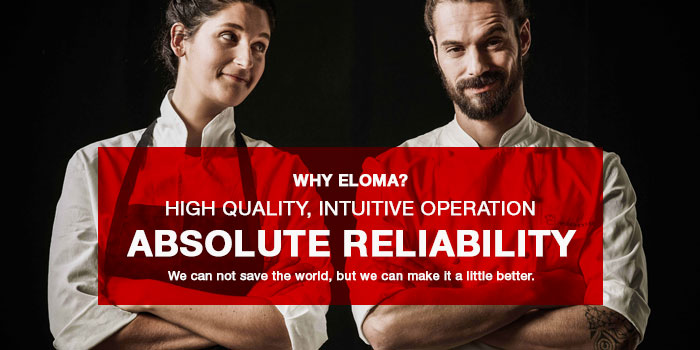 ---
When investing in a new commercial combi or baking oven there are many things to consider when deciding on which brand to choose and Eloma differentiate themselves mainly due to high quality, intuitive operation and absolute reliability.
Highest technical level and reliability is a standard for Eloma products as they know this is what their customers need, as the equipment can make or break the show in a professional kitchen environment especially when the restaurant is booked out or at peak times.
"Eloma ovens meet the requirement of reliable equipment that is intuitively operated, easy to integrate and effective to implement, but with highest standards"
Eloma develop their products according to the requirements of the professionals within the gastronomic, catering and food processing industry and therefore can offer a solution to establishments such as canteens and restaurants, butchers, bakers, caterer and food retailers where food processing takes place and chains as well as petrol stations and convenience stores – to name a few.
---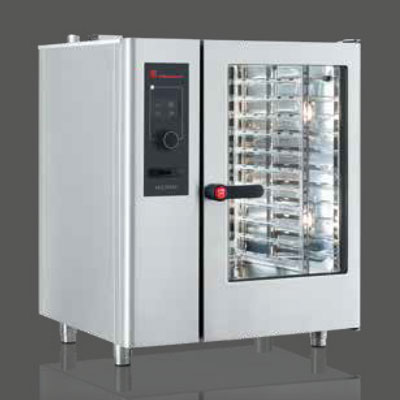 Heavy Duty Construction
Eloma ovens are manufactured with more, thicker stainless steel parts and less plastic parts. The weight of a Genius MT 20-21 is 495kg and market average is around 346kg.
1.2 mm thick stainless steel is used for the cooking chamber which is unique in the market where the average thickness is only 0.8mm.
Stainless steel used internally and externally: CrNi 18 10, BS 304 S 15, AISI 304.
---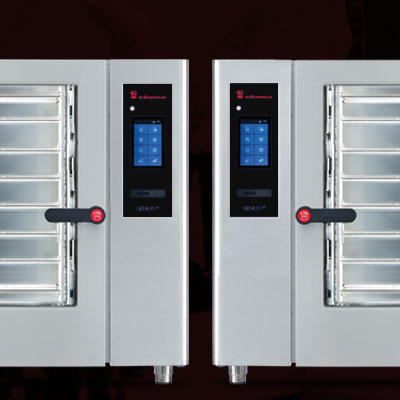 Inverted Housings
Not just a hinge swap, Eloma left hand hinged units come standard with the controls on the right side of the oven meaning the user interface is always directly infront of the operator and opening the door will not impede operation.
Unique to Eloma ovens, this provides the best ergonomic solution and routing keeping technical needs at the accessible side at all times.
---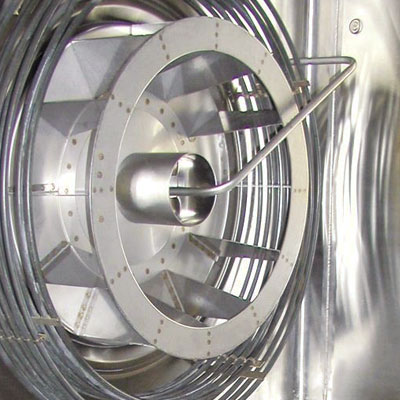 Live Steam System
Fresh steam is available within a matter of seconds without pre-heating allowing perfect steam saturation.
Economical and ecological with shorter cooking times, greatly reduced energy and water consumption.
Up to 42% less energy consumption compared to a boiler technology.
---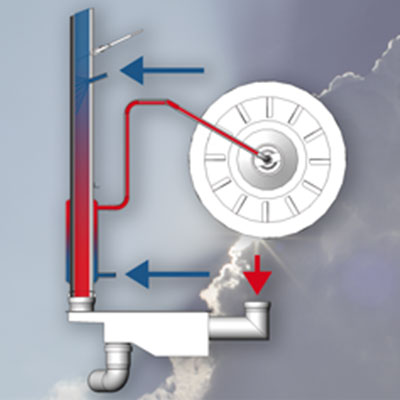 Multi-Eco-System
A high-performance heat exchanger allows savings of up to 16 % energy and up to 42 % water.
Eloma is the only manufacturer of combi steamers to date to have been awarded the Dr.-Georg-Triebe Innovation Prize in the category Ecology and Efficiency for its Multi-Eco System.
---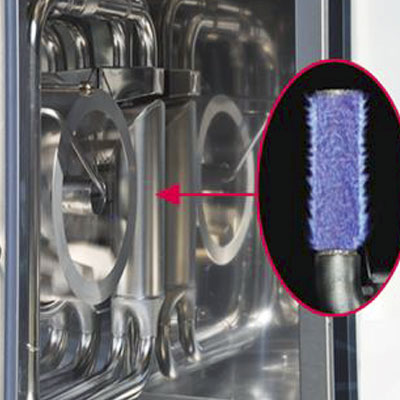 Reducing Emissions
Through highly efficient gas technology with a triple pipe heat exchanger Eloma ovens have over 87% efficiency compared to the market average of around 70%.
---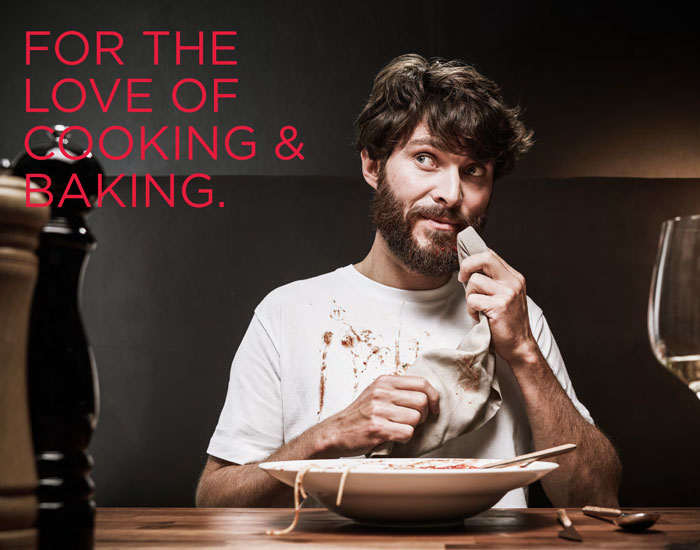 ---
posted by
scotsiceaustralia

on 24/05/2022