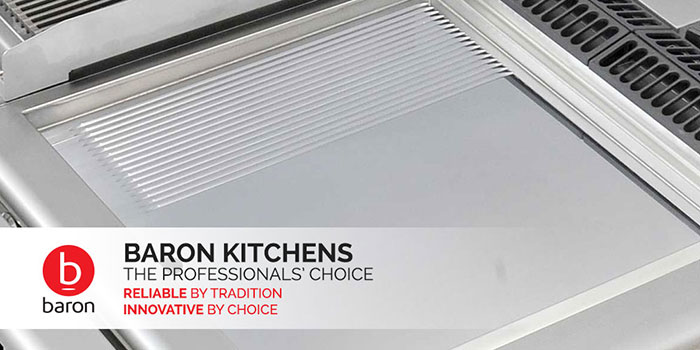 ---
Keeping your commercial cooking equipment clean is an integral and important part of maintaining maximum equipment efficiency and reducing unexpected and costly downtime in the kitchen.
Considered the backbone of a restaurant, installing quality equipment is also an investment and by keeping a strict cleaning schedule it will also extend the lifespan of your equipment, saving you money by reducing disruptive equipment failures and overall service or replacement costs.

Cleaning your chrome griddle can seem like a daunting and lengthy process at first due to the surface needing a more tender and delicate touch and care with choosing appropriate cleaning tools.

With this in mind we have put together a cleaning guide that proves just how quick and easy it is to get your chrome griddle looking good as new in no time.

Download the chrome griddle cleaning guide by clicking on the below link. In this guide you will find step by step cleaning instructions as well as a link to video footage of the process, done in as little as 2 minutes.
---
posted by
scotsiceaustralia

on 22/11/2018