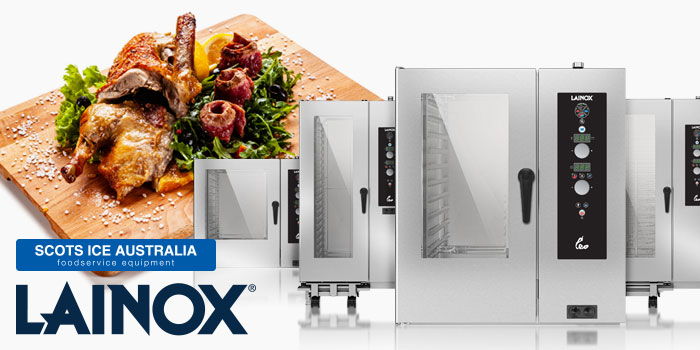 ---
We are excited to announce our new partnership between Scots Ice Australia Foodservice Equipment and LAINOX, whose combi oven steamers are admired by chefs worldwide and, with a complete range of cooking equipment on five continents, it is considered a global leader.
Always at the forefront of innovation, and sensitive to its customers' needs, Lainox's strong entrepreneurial spirit and the quality of its innovations quickly made it stand out, bringing it significant market share in Italy and elsewhere are the world.
"Research, innovation and training are the three main ingredients in the LAINOX recipe for success"
While the Lainox catalogue includes a myriad of equipment for professional kitchens, we will be offering the Australian market a choice of three of their stand out combi oven steamer ranges in the LEO, NABOO BOOSTED and COMPACT NABOO, ensuring a suitable oven for every need.
---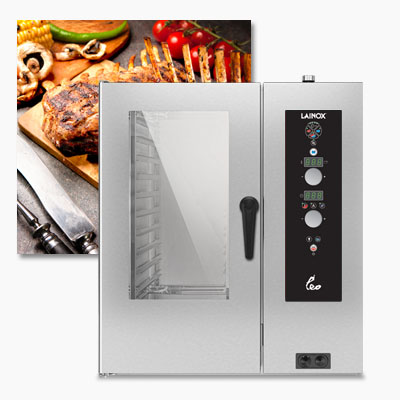 LEO
The LEO series are the perfect every day, entry level combi oven steamers. With streamlined, user-friendly work flow and controls, Leo is the Chef's best friend in the kitchen, reliable and an aid to fast and safe working. Automatic cooking function with over 90 cooking programs tested and stored, including programs for heating up precooked meals on dishes and on trays.
SIZES: 7 / 10 / 20 / 40 trays
CONTROLS: Electronic with alphanumeric display
---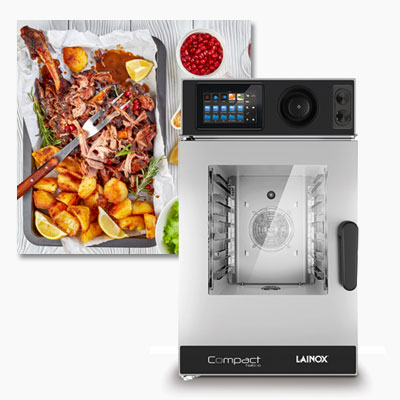 COMPACT NABOO
An elegant and compact design while maintaining all the technology and benefits from the bigger Naboo range, ideal for kitchens which don't have a lot of space and are "on view". Available in 3 models with different sizes and tray capacities. Simple, intuitive commands with a 7-inch, LCD, HD capacitive touch screen display.
SIZES: 6 / 10 trays
CONTROLS: 7-inch, LCD, touch screen display
---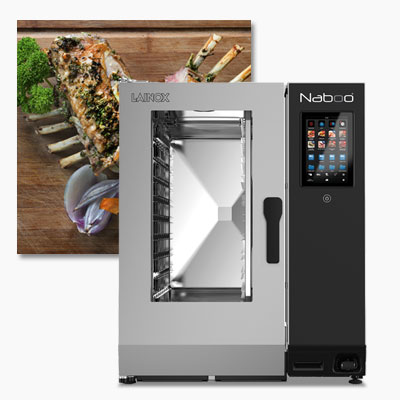 NABOO BOOSTED
Naboo boosted represents the very best in combi ovens, a concentration of technology that allows you to standardise all your cooking and makes the user experience ultra-easy. The standard supply WiFi connection allows you to synchronise and monitor all your Naboo devices. You will be amazed at the cooking speed and quality, as well as the focus on energy consumption, which you can monitor via the energy monitor.
SIZES: 6 / 10 / 6+10 / 20 / 40 trays
CONTROLS: 10-inch, LCD, touch screen display
---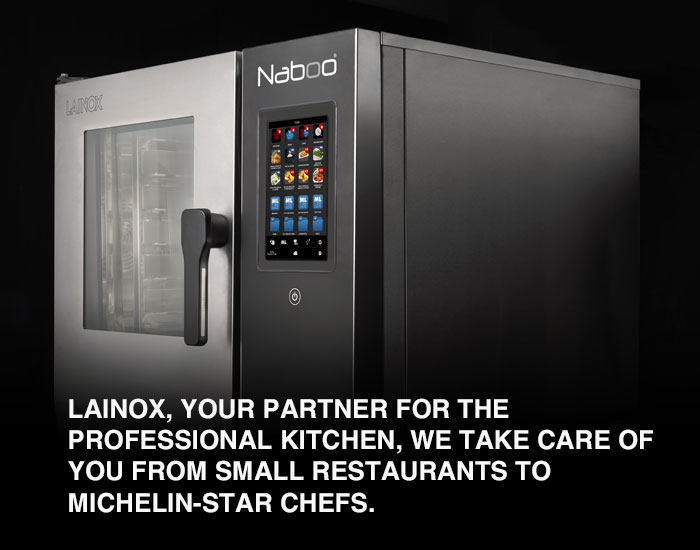 ---
---
posted by
scotsiceaustralia

on 28/09/2021