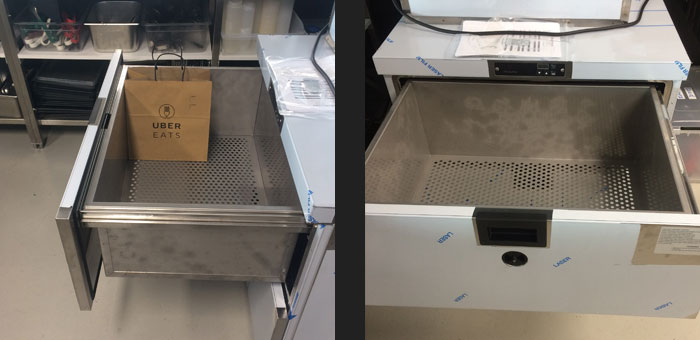 Warming Drawers for Meal Delivery Services
With the food delivery industry booming and meal delivery services becoming a staple of almost every type of food establishment we have been working on a solution to to help keep the waiting orders as fresh as possible for as long as possible.
Moduline now has the option of two models of warming drawers specifically for meal delivery service. These single and double drawer models include all the features and technology that the standard range offers but each drawer is designed to comfortably hold six meal delivery bags each.
For more information on these new models contact your Scots Ice Sales Representative or phone 1800 222 460.