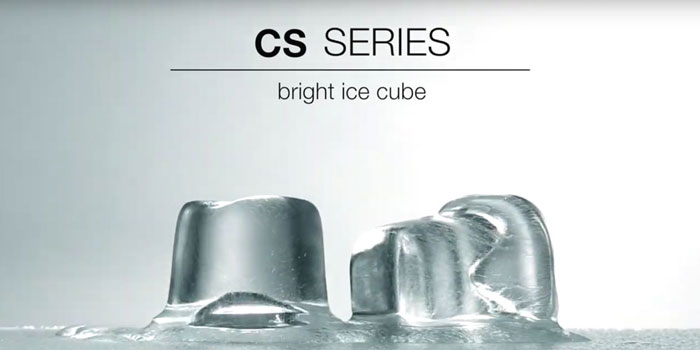 ---
View the first video in a series created by Icematic Group, showcasing their different ranges of 100% Italian made ice machines and cubers.
Bright/gourmet cube ice machine range with incorporated storage bin.

The Series features smaller dimensions for easier placement with a modern design and external body made entirely in stainless steel.

"THE SPRAY SYSTEM PRODUCES CLEAR AND TRANSPARENT ICE CUBES AND THE PATENTED BRIGHT CUBE SHAPE GRANTS A SLOW MELTING CUBE FOR YOU TO ENJOY YOUR COLD DRINKS FOR LONGER"

The Bright Ice Cube, appreciated for its versatility, is perfect for use in ice buckets, whiskey on the rocks, cocktails and appetisers.

The crystal clear appearance of the Bright Cube makes it essential when a high quality is required.
---
posted by
scotsiceaustralia

on 20/12/2018