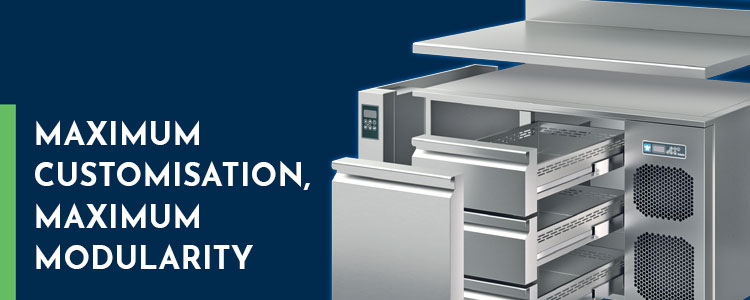 Details of Quality and Great Performance
Not only can you combine Polaris tables with other refrigerating or neutral elements, they also offer great flexibility in terms of set-up.
With Polaris tables you can choose from various combinations of doors and drawers, worktops (no top, with smooth top or with backguard), of feet (fixed or with wheels).
The elements can also be set up to the right or left of the machine, based on the available space and lay out requirements.
Accordingly your kitchen will always be organised in the most practical and rational manner possible.