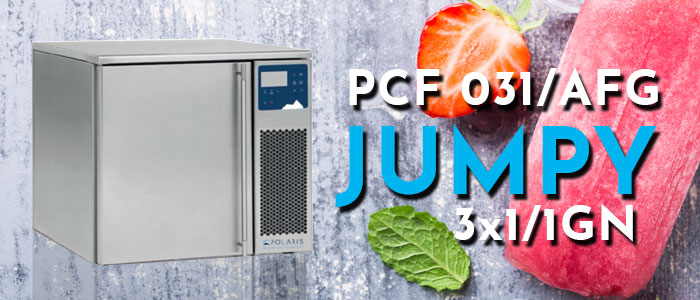 Bench Model Blast Chiller/Freezer
The baby of the Polaris self contained series, the PCF 031 is a compact bench model blast chiller/freezer with a capacity of 3 x 1/1GN.
Extremely versatile, it was designed for all those establishments that have space issues but do not want to give up a professional cold partner.
With the ability to chill up to 8kg or freeze 5kg at a time, the PCF 031 is perfect for smaller batches of production such as ice cream, deserts, confectionery, baking, etc.