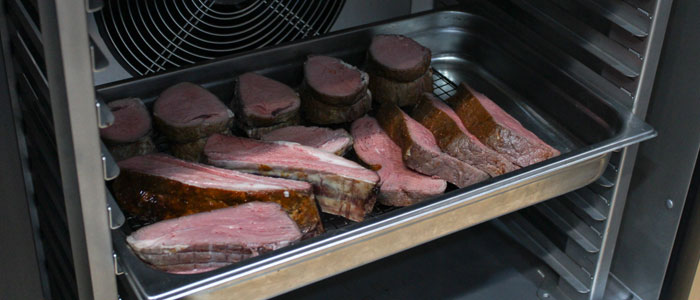 ---
Say hello to the Genius range from Polaris, this multifunctional, multipurpose range of equipment is capable of performing all your kitchen needs in the one appliance.
With the ability to blast chill and freeze, your cooked products are always ready to serve, maintaining quality and freshness that can be served at any time.

The slow cooking feature gives the advantage of reducing weight loss of food while making your product juicier and more tender, maximising performance, even at night.

The Genius also functions as a retarder/prover, all you have to do is tell it what time and what day you want to bake, and it does the rest. Preserving, defrosting, rising and holding it, ready to go into the oven.

It can also be used for warm/hot holding, giving you the ability to serve different dishes at any time. The Genius will keep them at perfect serving conditions, ready to be brought to the customer, meaning your menus are always ready.

With its intelligent and advanced technology, the Genius makes sure the temperature inside is perfect for thawing your cooked or raw dishes and then preserves them perfectly, with no surprises.

With 5 multifunctional models available in the range, from 4 trays up to 20 tray capacities (1/1GN), to efficiently organise your work, the Genius really is ingenious all the way around.
---
posted by
scotsiceaustralia

on 17/09/2018