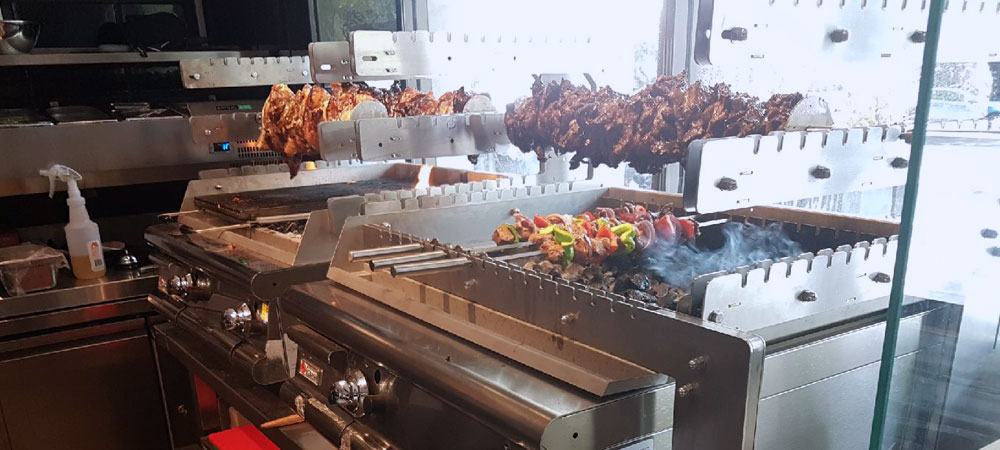 Get More Out Of Your Baron Chargrill
Chargrill Rotisserie: Only With Baron
The team at Zebra Manufacturing Group have designed a custom built solution to those wishing to add an authentic style rotisserie to their kitchen but on a smaller scale and is only available for the Baron brand of lava rock chargrills.
The motorised rotisserie is made from high quality components that have been rigorously tested to ensure perfect working order and cooking results remain consistent and timed to perfection.
The rotisserie is made to order for your particular chargrill setup, whether it is a single 400mm wide bench model to multiple chargrills installed side-by-side.
Call us today on 1800 222 460 for more information on the rotisserie system for Baron chargrills.