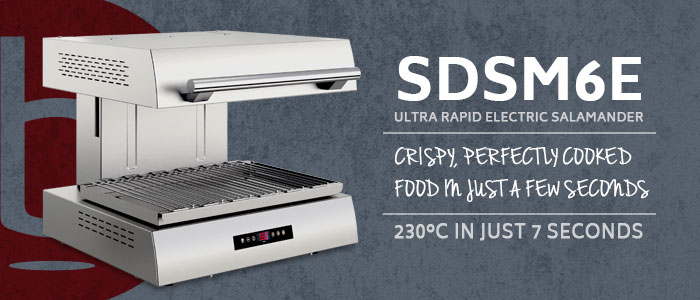 Ultra Rapid Electric Salamander
The ultra-fast Baron electric salamander, made in stainless steel throughout, allows your food to become crispy and tasty thanks to the gratin function.
Times and temperature can be set easily thanks to the control panel with display of values in the digital display.
Special heating elements protected by a glass ceramic sheet allow excellent heating speed to be obtained and 230°C to be reached in a few seconds!
This rapid heating feature grants considerable energy saving given that the salamander can be energised fast and only turned on when needed.