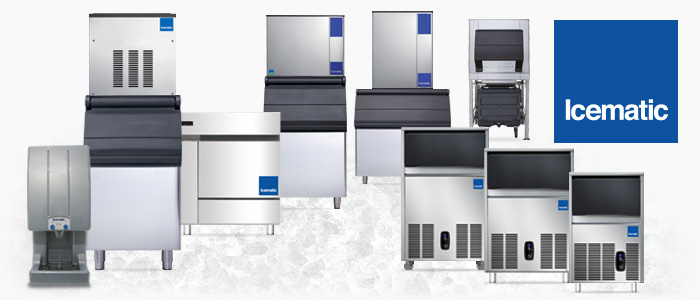 ---
We are extremely proud to announce our new partnership between Scots Ice Australia Foodservice Equipment and Icematic ice machines. Effective from 1st March 2018, Scots Ice Australia will be the official importer and distributor of all Icematic ice machines Australia wide.
The Icematic brand of ice machines, made by Castel MAC, are known for being the world leaders when it comes to the production of ice makers and are one of the few manufacturers that produce all their equipment in Italy, guaranteeing the highest quality and reliability in the market.

Icematic, through technical innovation and the adoption of the most innovative technical solutions, is one of the most important world players in the Horeca market. In an increasingly competitive and dynamic market, Icematic holds product innovation as its main objective, and are always ready to accommodate and satisfy even the most sophisticated needs of its customers.

Our new 2018 Icematic Australia price list is ready and available, in both pdf and excel, as well as our website is up to date with the Icematic equipment, spec sheets, brochures, service manuals, cad drawings and parts lists.

Your Scots Ice Australia Sales Representative will be in contact with you soon to provide you access to the above needs as well as to answer any questions.

Thank you for your continued support and we look forward to providing the Australian market with only the best quality ice machines, as you have come to expect from Scots Ice Australia, through the Icematic brand.
---
posted by
scotsiceaustralia

on 01/03/2018