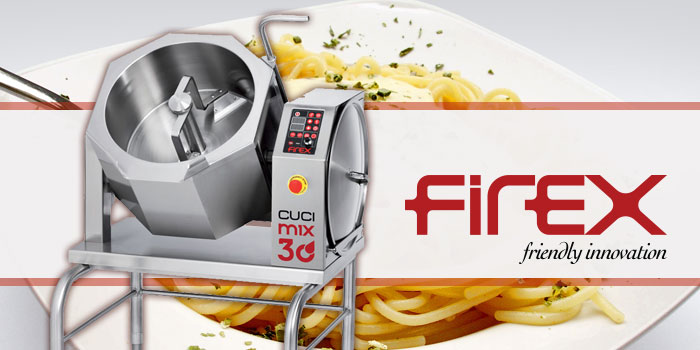 ---
Safety, reliability, higher quality of the finished product and savings in time and money: Cucimix 30 represents all of this. Taking up only a small space in the kitchen, this innovative automatic electric multifunction pan combines excellent and versatile performance and Firex's experience and technology in just 30 litres.
The flexibility offered by the electronic temperature control allows this multifunction cooker to be used as a pan or a bratt pan. The independent programming of the mixer simplifies the cooking process.

This small multifunction pan truly is equipment for professional kitchens that brings the versatility to cook a wide range of foods such as Bolognese sauce, risottos, soups, stews, pasta, sauces, creams, broths, meat and fish sauces, mirepoix, sautéed mushrooms, mustards, jams and marmalades and much more.
Click here to download the brochure
---
posted by
scotsiceaustralia

on 20/10/2016